Kansas-based businessman brings 30+ years of prepaid executive leadership to growing fintech company
BIRMINGHAM, Ala. (November 17, 2020) – Today, University Fancards, LLC., has announced the addition of David Shewmaker to its Board of Directors. Based in Kansas, Shewmaker brings more than three decades of executive leadership in secure end-to-end financial transaction platforms and services to the Fancards family.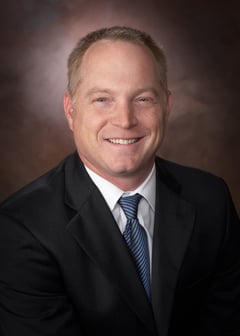 "David's incredible experience in this space adds so much knowledge to an already strong board," said Lynn Boggs, Co-Founder and CEO, University Fancards. "We're fortunate to have his insights included as we make critical decisions to continue our momentum into 2021."
Shewmaker served from 2011 - 2016 as the CEO, Europe of StoreFinancial, now EML, a global leader in providing mobile, virtual and physical payment solutions to some of the largest corporate brands around the world. He initially joined EML as Managing Director in 2006. Prior to his 10-years with EML, Shewmaker was the VP of Business Development for Euronet, a U.S. based provider of electronic payment services, from 1996-2005. Currently, Shewmaker also sits on the boards of fintech and financial institutions such as Frollo and Cambrist.
The appointment of Shewmaker to the Board of Directors is the latest development in a year of growth for Fancards. In 2020, Fancards added the University of Virginia to its ever-expanding roster of teams. Additionally, Fancards expanded its retail footprint by distributing its open-loop prepaid cards into more than 20,000 new locations.