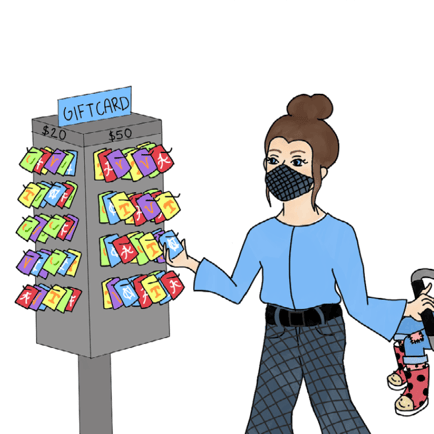 Why a Fancard Gift Mastercard® is the Perfect Last-Minute Gift
You wake up, and the words Dec. 2nd flash in bright red letters on your alarm clock. You suddenly panic because you remember it's your husband Freddie's birthday, and you still haven't gotten him a gift! You already have so much on your to-do list that day, so you won't have time to pick out a gift he would love.
Now, you begin to worry. How are you going to find something quick, meaningful, and located in close proximity to your house to get for Freddie?
If you're a mom, your job is stressful and difficult already, especially during this trying year. With so many different tasks flooding your mind, both at work and at home, special events like birthdays can be easily forgotten.
But, there is a solution, Fancard Gift Cards! You can pick one up from a nearby store. Or, you can order a digital Fancard online and have it sent to any email address or phone number instantly!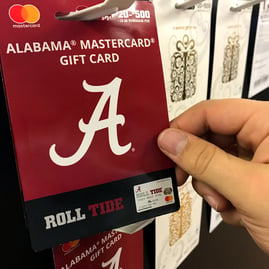 Plus, unlike a plain old gift card, Fancard Gift Cards let you share team pride with over 20 college teams, such as Alabama, North Carolina, Michigan State, Auburn, and many more! So, if your husband, like Freddie, is a die-hard Alabama fan, it makes perfect sense to buy him an Alabama Fancard Gift Card, because you know he would appreciate it.
Another reason to buy a Fancard Gift Card? Fancard Gift Cards are powered by Mastercard, which means your recipient can spend their team's Gift Card wherever Debit Mastercard is accepted and pick out their own gift. Basically, they are guaranteed to like their gift, whether they choose to snag team merchandise, tickets for game days, or even some everyday necessities.
And if Freddie prefers contactless payments? With Fancard Gift Cards from shop.myfancard.com, recipients can connect their Gift Card to their Apple Wallet, which lets every fan pay in style with their iPhone or Apple Watch.
Now, the next time a birthday suddenly pops up out of nowhere, you'll know exactly what to get, and you can be confident that the receiver will know it's meaningful! Fancard Gift Cards are here to end the gift-giving worries of busy moms everywhere. Get yours today!
*Editor's note: This blog and accompanying picture were originally created as part of a class project by students at Mountain Brook High School in Birmingham, AL. Those students are Molly Midkiff, Kate McMillan, and Emily Straughn of Mrs. Gardner's English 10 Advanced class. Great job, team!