In the midst of turmoil with little to no live sports, how have fans spending habits changed over the last few months?
It feels like a lifetime ago, but since early March, most Americans' daily lives have dramatically changed. Among other things, jobs have been impacted, travel has been nearly nonexistent, and of course, the sports world has halted and greatly adjusted due to the COVID-19 pandemic.
In the midst of this unprecedented time, our team at Fancards has been hard at work building out a data platform that can help us understand our cardholders better. So we wondered, how has the pandemic affected the way diehard college sports fans, aka our cardholders, spend their hard-earned money?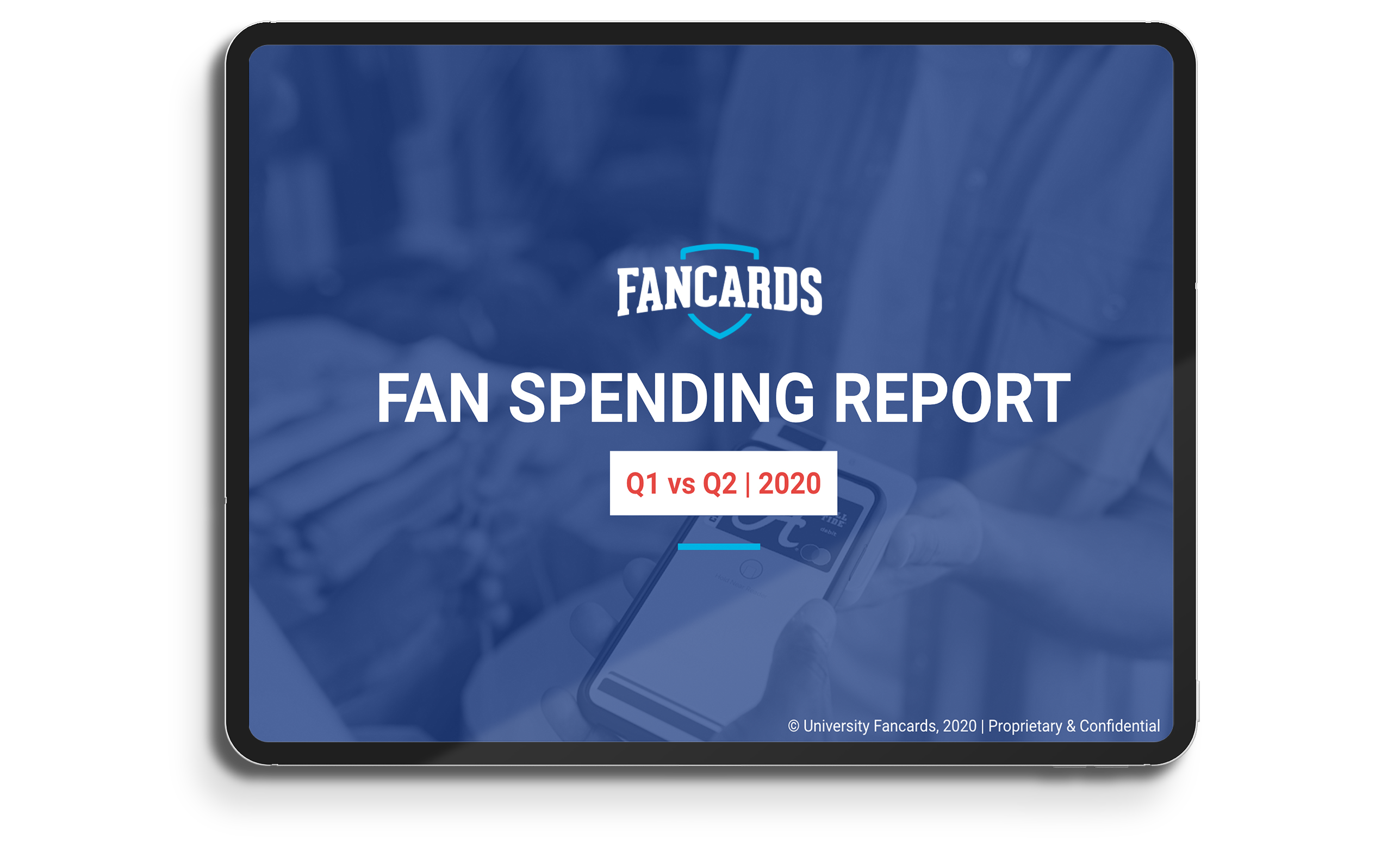 2020 Fan Spending Report
Enter the 2020 Fan Spending Report, an inside look at the purchasing trends of our fans and cardholders through the first half of this year. With cardholders representing fans of 20+ teams, it gives insight into what fans are spending money on, and how spending habits may have changed in a post-COVID world.
For example, did you know that fan spending on auto expenses is up over 30% the last few months? Or just how many fans prefer McDonald's over Wendy's as their fast-food of choice?
These are just some of the questions we examine in the 2020 Fan Spending Report.