How to Keep your College Student on Budget with a Fancard Sub-card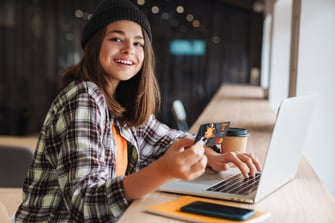 Many colleges and universities are welcoming students back to campus across the nation this month. Without a doubt, the experience is going to look and feel much different than it ever has with social distancing and increased online classes. That is, if your student is allowed to return to in-person classes this semester. However out of your control or different it all feels, there is one problem that you can rest assured will remain the same: keeping your kids on budget.
But don't worry, parents, Fancards is here to help!
How?
With sub-cards connected to your Fancard Prepaid Mastercard® account. Giving your son or daughter a Fancard sub-card is a safe, easy, and conventional way to ensure they stay within a preset budget. Let's check out three ways sub-cards can help you and your college student stay in control financially.
---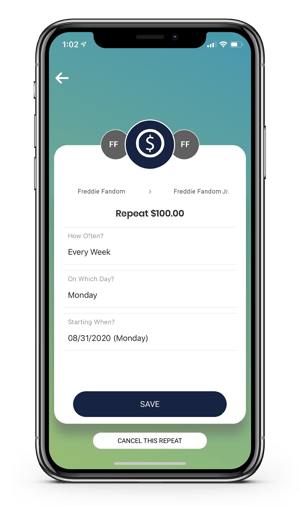 1. Scheduled Bank Account Loading
Using the Fancards Mobile App, you can schedule funds to load from a bank account to a sub-card. This is perfect for sending money to your college student on a weekly, bi-weekly, or monthly basis. With scheduled loading, your student won't be left high and dry if you forget to load their Fancard. Plus, you still have the ability to push additional funds to their sub-card immediately, from both a bank account and your primary Fancard.
2. Trackable Transactions
When your student is using a sub-card, each and every transaction is viewable from your Fancards account or on the Fancards Mobile App. You can eliminate guessing where they spent their money, or having to take their word on how much they money is left on their card. In addition, you can receive text message notifications* each time a sub-card is used, so you know when and where each sub-card was used.
3. ATM Access
Do you want your student to have access to ATMs across the country for quick cash withdrawals? Or, would you prefer to block their card from ATM use? With Fancard sub-cards, you can choose either option! For a small fee, your student's sub-card can be used at any ATM at which Mastercard is accepted. But, if you prefer, you can also block ATM access when you set up your student's sub-card. Read more about sub-cards for families.
So this fall, there is a simple solution to have some peace of mind while helping to keep your college students' spending under control, sub-cards with your Fancard!
Already have your Fancard Prepaid Mastercard? Then order your first sub-card with no purchase fee from the Fancard Mobile App!
Don't have a Fancard yet? Then order yours today right here, and join the Fancards family!
*standard message and data rates apply