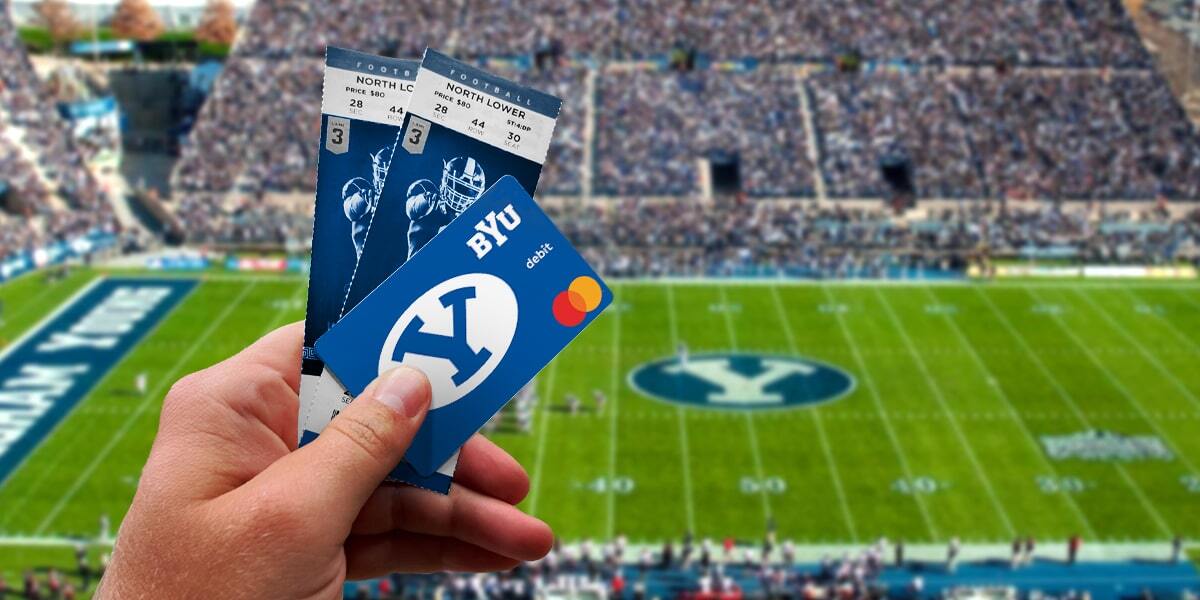 University Fancards, LLC has announced that loyal, strong and true BYU Cougars fans can add the white and blue to their wallet with the launch of the BYU Cougars Fancard Prepaid Mastercard®. Cougs fans can sign up now and pay with BYU pride everywhere Mastercard is accepted. It is a perfect way to go cashless for the No. 25 ranked Cougars' 2022 regular season home opener at LaVell Edwards Stadium when they host the No. 10 Baylor Bears.
"We are incredibly excited to offer BYU fans another way to manage their everyday spending," said Lynn Boggs, CEO, University Fancards. "LaVell Edwards started something truly special back in the 70s, but Cougar athletics are among the preeminent brands in college athletics whose fan base has no borders and dot every corner of the country. We couldn't be happier than to be a part of that and give fans another way to engage with their favorite team."
Cougars faithful can sign up for their BYU Fancard Prepaid Mastercard at myfancard.com or by downloading the Fancards Mobile app on the Apple® App Store® or Google Play® Store. Once activated, cardholders have a variety of options to load funds to the card, create up to five additional sub-cards under their account, and could win tickets to select home games by setting up direct deposit.
The Fancard Prepaid Mastercard is perfect for everyday spending, managing budgets, allowances and more. Learn more by visiting our Features section, and sign up today.
The BYU Gift Mastercard will also be available to purchase soon at participating retailers and online. Stay tuned to Fancards social media for updates on Facebook, Twitter, Instagram, or LinkedIn for the latest on the availability of Cougars gift cards.