For sports enthusiasts, especially college football fans, game day is an adrenaline rush. The infectious energy, the cheers throughout the stadium, and the undying love and passion for your college team.
There's nothing quite like it.
Now have you ever wondered how you can take your game day adventures to the next level? Well, allow us to introduce you to the Fancard Prepaid Mastercard®, designed to simplify and elevate your game day experience.
Fancards: It's More Than Just Plastic

Sure, at its core, a Fancard is a prepaid debit card. But it's also much more. What sets it apart is its ability to let you proudly display your team allegiance with every transaction. Each Fancard features the logo of your favorite college team, allowing you to wear your heart on your sleeve—or rather, in your wallet-or even better, on your smartphone! With over 30 collegiately licensed partners to choose from, you're bound to find one that resonates with your passion for college sports.

Effortless Convenience with Apple Pay and Google Wallet

Now, let's talk convenience. We all know that the long lines at concession stands and the hustle and bustle of crowded stadiums can take the edge off your game day fun. That's where digital payment methods like Apple Pay and Google Pay come to the rescue. These nifty tools let you make payments with a mere tap of your smartphone, making transactions smoother and swifter than ever before.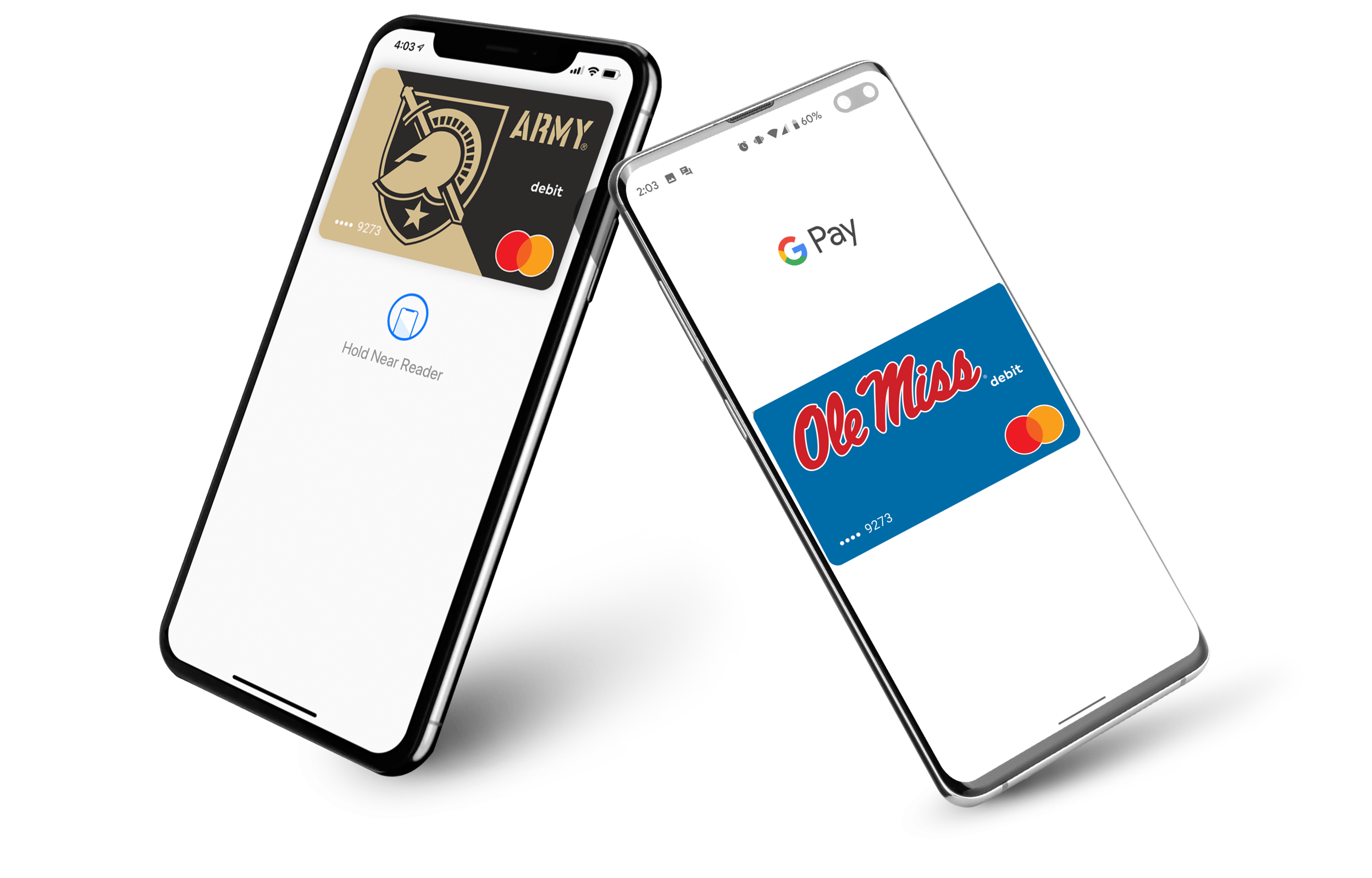 So, why should you consider using your Fancard with Apple Pay or Google Wallet at sporting events, especially those heart-pounding college football games?

1. Swiftly Navigate the Lines:
With Apple Pay and Google Wallet, you can glide through concession lines with the ease. Say goodbye to the hassle of digging for cash or rummaging through your wallet. Just a quick tap, and you're good to go. Spend less time waiting and more time soaking in the game day vibes.

2. Top-Notch Security:
Digital payment methods offer a higher level of security. Your Fancard details are securely stored on your device, and every transaction generates a unique code, safeguarding your financial information from prying eyes. Your card is secured with Mastercard®️ ID Theft Protection.

3. Cashless for a Greener Tomorrow:
Embracing digital payments means reducing the need for paper bills and coins, which not only streamlines your transactions but also improves your carbon footprint. Fewer physical currencies in circulation translate to a lighter impact on our environment.

4. Team Spirit on Full Display:
Using your Fancard with Apple Pay or Google Wallet allows you to perpetually wear your college team's colors, even when making purchases. With your team's logo on your card, you're always carrying a piece of school spirit with you.

5. Effortless Budgeting:
Fancard users have the convenience of managing their spending by loading a predetermined amount onto their cards. This nifty feature ensures you stay within your game day budget without the risk of going overboard.

To summarize: Take Your Game Day Experience to New Heights!
Enjoy the convenience of swift, secure, and cashless payments while proudly showcasing your team loyalty with each purchase. It's time to make your game day unforgettable. Embrace the spirit of your college team, back your alma mater, and take your game day experience to the next level with Fancards. Gear up for the next kickoff, and let your Fancard be your ultimate game day companion.